Whether you drive a Micra or Mercedes, Corsa or Porsche, Enkahnz Accident Management is your one stop shop for all car repairs.
Set up more than ten years ago, Enkahnz is capable of handling any job with the utmost commitment to getting your car back on the road in the fastest time possible.
The Enkahnz brand has become synonymous with class over the past decade, especially with work on luxury motors, yet it isn't just supercars that are welcome at the bodyshop but all drivers, with every client receiving the same first class service as the last.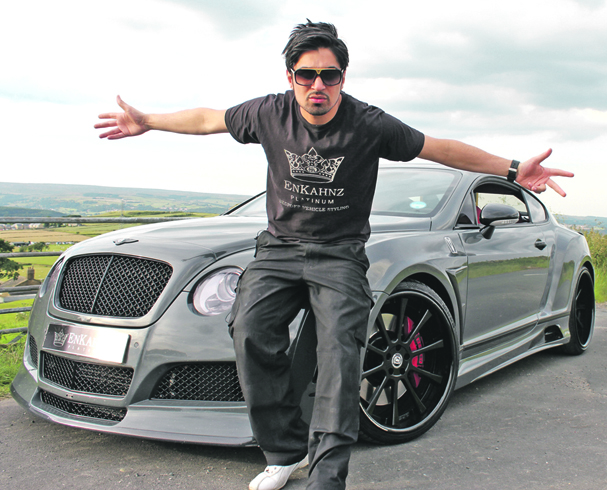 With the winter months drawing in, and days and nights continuously getting colder, accidents are bound to happen on the roads leading many drivers searching for accident repair workshops.
Well, look no further than Bradford-based Enkahnz for any job, whether it be just a small bump or extensive damage.
Many insurers insist you choose their recommended body shop, as they will receive a generous cut, yet law states that it is ultimately your decision as to where you take your vehicle and there are no safer hands than the Enkahnz team.
As manufacturer approved repairers, the bodyshop are able to provide three-year guarantees to customers with no hidden fees in any jobs or services.
Owner, and award winning creative talent, Naveed Khan, explained how you can not only receive the most competitive prices around by visiting the Bradford garage but also a friendly service by fully-qualified 'exemplary staff'.
"As an independent company, we can provide you with a complete professional one stop accident management service, from the recovery of your vehicle to the handing back of your keys," he said.

"Remember, it is your choice where you take your car after an accident. Here at Enkahnz I can promise you that we will strive to get your vehicle back on the road in next to no time and can even provide replacement vehicles in some cases."
As members of a number of high-profile regulatory bodies, such as the VBRA, NCCA, SEM and the Guild of Master Craftsmen, you know your car will be safe when left with the Enkahnz team.

Arrange your free, impartial estimate today by contacting Enkahnz Accident Management on 01274 735 999, or visit www.enkahnz.co.uk/accidentrepair for more information.
Look out this year for the launch of Enkahnz own television show, Kustomize Kings, which is set to screened nationwide in upcoming months.
Opening times
Monday-Friday 8.30am – 5.30pm
Saturday 8.30am – 12.30pm
Telephone 01274 735999
 Website www.enkahnz.co.uk
Twitter @EnKahnz