With the Winter Olympics set to start next month, Indian athletes are still waiting to see whether they will be able to travel to Russia as funding remains an issue for the South Asian giants.
Three athletes received some funding last week which would cover the costs of travel to the highly decorated Games, yet two are still waiting for more government support to help with the purchase of equipment needed to compete in Sochi.
Luger, Shiva Keshavan, raised money through sponsors to buy his own equipment and is ready to face the chilly conditions in February, yet for Alpine skier, Himanshu Thakur, and cross-country skier, Nadeem Iqbal, their participation remains in doubt just three weeks before the tournament begins.
It is up to the Sports Ministry to clear costs for the nation's athletes yet time appears to be running out.
However, even with such little time left in build up to the Games, Winter Games Federation of India (WGFI), secretary general Roshan Lal Thakur, said he remains optimistic that funding will be found for the nation's athletes.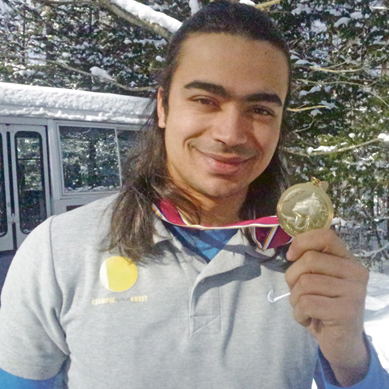 Speaking to Reuters he said: "They (the Sports Ministry) have cleared the travel costs, sports kit and daily allowances but are yet to announce funds for equipment.
"I have been asked to submit fresh details of our requirements today and I'm hopeful they'd clear it soon.
"It's late but in India, things get done in the end and I'm optimistic it would be in this case too."
The Sports Ministry said the delay was due to the WGFI failing to apply at least 90 days before the start of the Games, as is the norm for any event, for any equipment costs.
Mr Thakur, who claimed the federation had placed their orders on time, also allayed fears it was too late for the skiers to practice with their new gear ahead of the opening of the Games on the 7th February.
"If we can procure them soon, that should not be a problem," he added.
"It's a matter of millimeters. In qualifying tournaments, they are more tolerant but in the Olympics, it has to fit into the exact specifications. Adjustment should not be an issue."
The Indian trio will compete in Sochi under the Olympic flag as the country serves an Olympic ban for electing corruption-tainted officials to its national committee in late 2012.