Bradford Sea Cadets will be spending even more time on the water thanks to a donation of eight kayaks and two canoes by the Reserve Forces' & Cadets' Association (RFCA) for Yorkshire and The Humber.
Bradford cadets spend more time on the water than some water-based units and this welcome delivery will ensure they keep their hours up.
In the past, some cadets missed out due to a lack of kayaks but that won't be the case any longer and, once qualified, they will now be able to progress onto canoes.
The Pyranha Master TG kayak is ideally suited to the 10 to 18 year old cadets; its wide flat hull gives excellent stability and it is short, light, easy to turn and easy to paddle.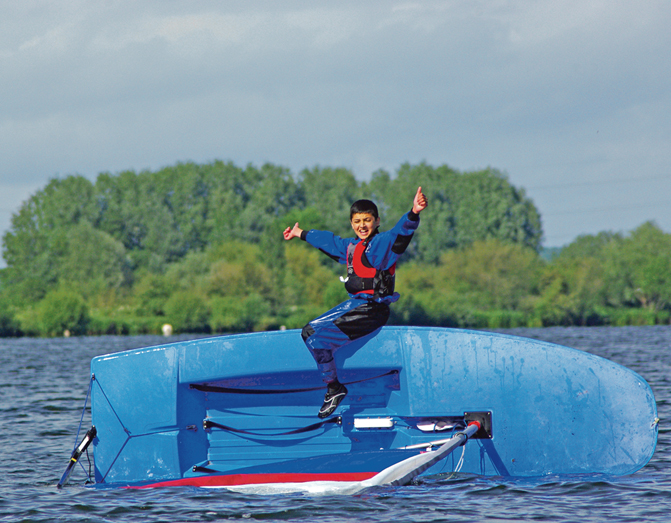 Having gained experience and qualifications in the kayaks, cadets will now be able to move onto the new Old Town Saranac 146 canoes – with their thermoformed plastic hull these craft are durable, and paddle better than most recreational canoes on the market.
Lieutenant Lynn Bullock, CO of Bradford Sea Cadets said she was overjoyed with the new boats.
"These new kayaks and canoes will provide greater and new experiences for all the cadets and we are extremely grateful to RFCA for their support and for providing new and enhanced opportunities for our cadets, and for the many adult volunteer staff," she said.
Lieutenant Colonel Jeremy Bleasdale, Deputy Chief Executive of RFCA for Yorkshire & the Humber added: "Providing these canoes for the Bradford Sea Cadets has given the RFCA an ideal opportunity to demonstrate its widespread support to the cadets of all three Services.
"It is enormously satisfying to hear of the benefits this initiative will bring to the sea cadets."