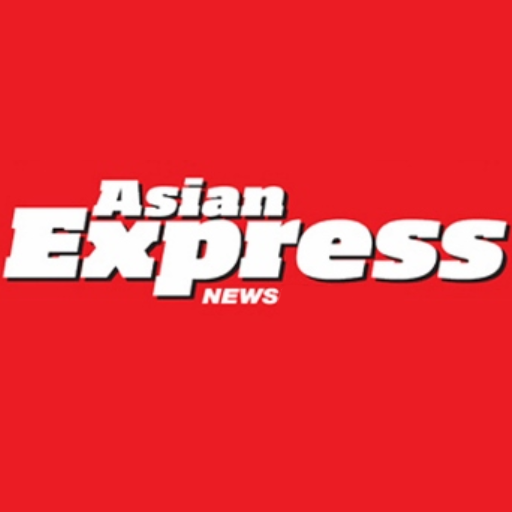 A new study looking at the impact inflammatory bowel disease may have on young people's relationships, employment potential and identity is being launched in Sheffield.
Inflammatory bowel disease is a much misunderstood and stigmatised condition, which is being increasingly diagnosed in young adults. It affects one in every 250 people in the UK, and up to a quarter of these are diagnosed under the age of 16. This is right at the point where young adults are forming important relationships, completing education, gaining employment and becoming autonomous individuals.
Now researchers from the University of Sheffield, Sheffield Teaching Hospitals NHS Foundation Trust, and Sheffield Children's Hospital NHS Foundation Trust are set to explore the perceptions and experiences of young people living with the disease under a new £65,000 grant awarded by Crohn's and Colitis UK.
Young people diagnosed with inflammatory bowel disease are nearly five times as likely to experience clinical bouts of depression or anxiety as their peers. This can lead to heightened levels of psychological distress, loss in self-esteem and a poorer quality of life.
The research will be one of the first to uncover young people's attitudes to the illness and the lifelong impact it has on their lives.
Inflammatory bowel disease is an incurable illness, which flare ups at multiple points during people's lives.
Symptoms include abdominal pain, extreme tiredness, weight loss and severe bouts of diarrhoea. The two main types of inflammatory bowel disease are Crohn's Disease and Ulcerative Colitis. Ulcerative Colitis is an inflammation of the lowest part of the bowel, the colon.
Crohn's disease also affects the colon, but can affect the entire digestive system and is characterised by sections of healthy bowel interspersed with sections of diseased bowel.
Dr Alenka Brooks, a specialist registrar in gastroenterology at Sheffield Teaching Hospitals NHS Foundation Trust, said: "Living with inflammatory bowel disease during this time can have a dramatic impact on all elements of a young person's life, with teenagers having to deal with the social, emotional, psychological and potentially embarrassing consequences of this disease. This can affect their ability to lead a normal life, restrict employment opportunities and career progression.
"To our knowledge there are no studies specifically focusing on the lived experience and illness perceptions of young adults with inflammatory bowel disease, how these perceptions and experiences change over time, or patients' experience of moving from child to adult services. People living with the disease often encounter a huge amount of stigma too, as they could be having to go to the toilet up to 20 times a day."
During the study, Dr Alenka Brooks with Professor Alan Lobo, who leads the inflammatory bowel disease service at Sheffield Teaching Hospitals NHS Foundation Trust, Dr Georgina Rowse and Professor Paul Norman at the Department of Psychology at the University of Sheffield and Dr Priya Narula at Sheffield Children's Hospital NHS Foundation Trust will ask two groups of patients, aged 16 to 18, and aged 19 to 21, to share their feelings about their illness, how they have coped, what diagnosis was like and how other people perceive them since being diagnosed.
The impact of how their quality of life, psychological distress and how their perceptions have changed over time will also be analysed, with patients in child services and adults services asked to share their experiences of care, relationships with staff, timing decisions, social support and self-management.
Dr Georgina Rowse, Senior Lecturer in Clinical Psychology at the University of Sheffield, hopes that the research will have an influence on future care for patients.
"By speaking with young people experiencing inflammatory bowel disease we hope to gain an in-depth understanding of how they experience their illness and the role it plays in their life and identity," said Dr Rowse.
"By developing a better understanding of these young people's experience of inflammatory bowel disease we also hope we may be able to shape services in the future to help prepare these young people and their families for any difficulties they may face and give them the skills they need to cope better with managing their illness."
Georgina Ives, 21, who spends her time running a busy chain of pubs in Sheffield and Bournemouth was diagnosed with the illness at the age of eight after being taken into hospital with an abscess.
"Living with inflammatory bowel disease has made me grow up quicker," said Georgina.
"When I was younger I felt really tried, wouldn't eat anything and missed a lot of school. I even had a special cushion made for me at school to make it more comfortable for me to sit down.
"It's not a nice illness to live with, and I understood I couldn't do certain things my friends could, but I try to think positively, take my medication when I need to and stop when my body tells me to stop. Even when I was in considerable amounts of pain, I was still determined to achieve things."
According to recent research led by Crohn's UK, a third of young people living with inflammatory bowel disease are seriously isolated and fearful for their futures as a result of their overwhelming symptoms.