At 20 years of age Qais Ashfaq is in the best form of his life and with the Commonwealth games arriving on British shores this summer, the boxing ace has his eyes firmly set on the international stage.
The Leeds fighter has been training with the GB boxing setup since 2011, and was promoted to the podium squad in March last year after a string of impressive performances.
Training four times a week in Sheffield, the Yorkshireman headed into the New Year off the back of two Gold-standard performances in Macedonia and Finland and is confident this form will only continue in the New Year.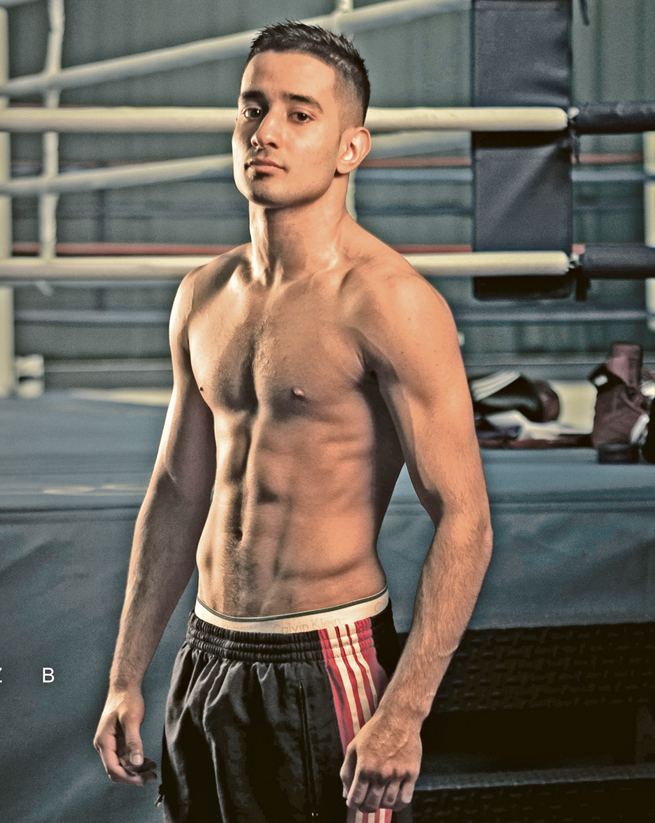 "Victory at the Tammer tournament, and in Macedonia just a couple of weeks before (at the Gold Gong tournament), were great for me and show that I am in top form," Qais explained.
"I had only been back in the country for a few weeks before setting off for Finland so it was all a bit of a hurry but one which proved very worthwhile.
"My first fight was against Joe Ham from Scotland and he is someone I know well and have fought a few times before.
"I beat him quite comfortably and from then I faced a Hungarian in the semi-final and a French fighter in the final.
Both of them turned out to be very one sided and I was able to clinch Gold."
2014 has the potential to be the biggest year of the young fighter's life as the Commonwealth Games land in Glasgow for what is sure to be a memorable 11 days of competition.
Squad announcements are set for May and until then it is up to all athletes, including Qais, to prepare for their shot at competing on one of the biggest stages of them all.
"It would be amazing to travel to such a prestigious tournament which the world takes notice of with media from all countries attending," the Leeds hopeful said.
"I am feeling confident in build up to the selections and to win Gold there would be a dream and one which I will hopefully be able to accomplish before pushing on for a place in the Rio 2016 team."
Before the highly-anticipated squad announcements, Qais will endure a host of grueling training camps and tournaments to ensure he is in his prime condition.
Despite being one of the youngest members of the GB squad, the Bantamweight competitor has been travelling to destinations across the world for more than five years to compete and train and explained how this lifestyle is sometimes hard to adapt to but one which is 'more than worth it'.
He explained: "I have a couple of tournaments as far afield as Poland in the upcoming months with my next training camp set to take place in Kazakhstan, a place which I have never actually visited before.
"Throughout my life I have been to countries where there are extreme examples of poverty and wealth living side-by-side, with people living in mansions one street on from people in cardboard boxes.
"It is something which often comes as a culture shock but it has helped me mature quickly and it has helped me in my life."