After watching the standards of Indian Hockey slip further and further down, year on year, the legendary Balbir Singh Sr has now drawn up a 'roadmap' to help the country regain lost glory.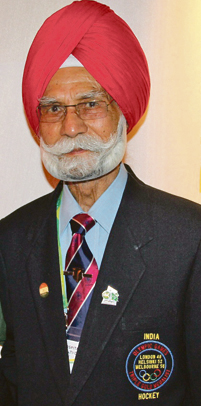 The iconic centre-forward, who won gold medals at the 1948 (London), 1952 (Helsinki) and 1956 (Melbourne) Olympics, said it was of the utmost importance that India put a revival plan in place as soon as possible to raise the standard of hockey which is 'very bad and disappointing' at the moment.
Balbir was speaking in front of journalists where he stated that factional tension, a lack of trained coaches at the grassroot level and the absence of systematic national league were the three primary concerns for Indian hockey at the moment.
"I have prepared a scheme of a national hockey league. We should hold it once a year and finish it within a month," he said. Elaborating on his well structured plan, he said it was a three-tier league like most of the top soccer leagues across various countries, with cash incentives to restore the competitive nature.
He added: "Instead of conducting national championship, we can have a national league with at least 30 teams dividing them into three divisions as per their merit. It will be like rankings 1-10 in the top division followed by 11-20 and then 21-30.
"There should be promotion and relegation. It's not like Punjab playing Mizoram but well-matched teams pitted against each other."