Following the campaign to get more people from the Black and Asian community to donate their organs, the age-old dispute as to whether Muslim's can donate has been brought sharply back into focus.
With more than four out of every ten people waiting for an organ transplant in Bradford being from the black and Asian community, it's a very real issue.
People from these communities are three times more likely to need an organ transplant than the rest of the population however, less than two per cent have formally recorded their wishes by joining the organ donor register.
Organ transplantation is an effective therapy for the treatment of irreversible organ damage. The first successful transplant took place in the 1950s, and it has since advanced to become an effective and safe cure for many illnesses.  However, due to the number of organs available and has thus been the subject of many national campaigns to increase the number of donors.
One Muslim, Abrar Hussain, 54, had a quarter of his liver removed after developing a cancerous tumour. Two years later the cancer returned and Abrar was told he would need a transplant.
In August 2010, after spending three months on the transplant waiting list, the Bradford man received a call from St James's Hospital in Leeds to say they had found a donor.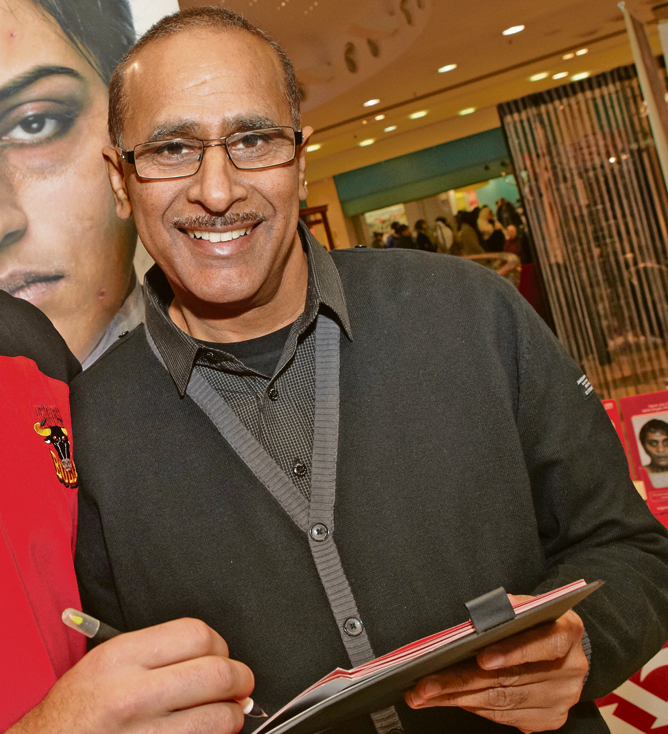 He said: "I was one of the lucky ones to receive a liver transplant so soon after being on the waiting list was an absolute miracle.
"Apart from a few minor health complications, it has transformed my life.  "Raising awareness of the need for more people to sign up is vital, as black and Asian people are three times more likely to need a transplant and there is a serious shortage of people from these communities on the register."
Normally, violating the human body, whether living or dead, is forbidden in Islam, but the Shariah believes this can be overruled when saving another person's life
In West Yorkshire a total of 361 people received an organ transplant during 2011/2012